A goal is a dream with a deadline!
By Creative Planning Team Member - Korrie-ann Scott Peters


I really wanted to create a bucket list of things I wanted to do before I turned 40, these things were to include the big goals like New York, seeing new places and meeting new people. 
Obviously due to the restriction these haven't happened, so I have changed my plans to a goals list of things that I would like to achieve during my 40s. 


As soon as I saw the goals page in my new A5 Agenda I knew exactly what I wanted to use it for, and it's even more perfect as this planner starts on my 40th birthday. Looks like it was meant to be. 
The washi Rainbow Geometric washi matches perfectly and I absolutely love it across the bottom of my pages. 
The checklists are also perfect for ticking off my goals once I have achieved them and of course they are in the bright rainbow colours. The boxes are nice little sections which allowed me to split my goals up into different areas.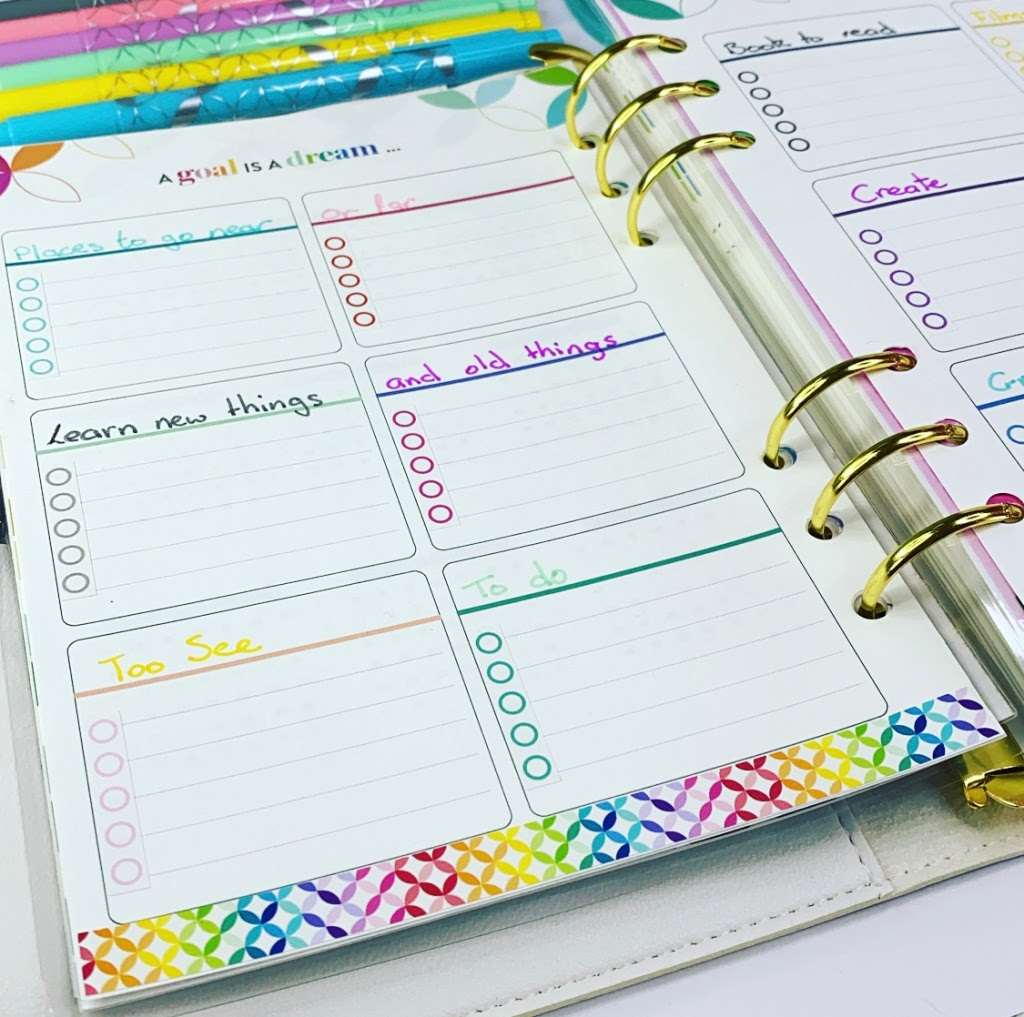 This part really made me think. I'm always saying I want to do that or I want to go there, but when I went to write it all out I couldn't think of what to put. 
Definitely made my brain work - I want to do so much but I also wanted to narrow them down to what I wanted to do the most.  The travel goals were easy for the international places but there are so many lovely places closer to home that I haven't visited yet, too many to write them all. It's crazy how you can drive past the same place on a weekly basis but never stop to really take it in or take that photograph. My goal is to slow down and do all these things, it's these little things that are important and the memories will last forever. 


I want to learn new things like brush lettering and loom weaving but also do some of the crafts that I enjoyed as a child. My mum has always been crafty too so we were always trying different things including making miniature teddy bears and cross stitch. I have actually already bought the mohair etc to make a little bear. 
I would really like to help feed the penguins or take the boat trip to see the puffins when it is safe to do so. Did you know it cost £130 a day to feed the king penguin colony at Edinburgh zoo, that's a lot over the course of the year. They have been on the wildlife program lately and it's really interesting to learn more about them. I'll need to share some pictures on the Facebook page when I go, I think penguin Joe would love to see them.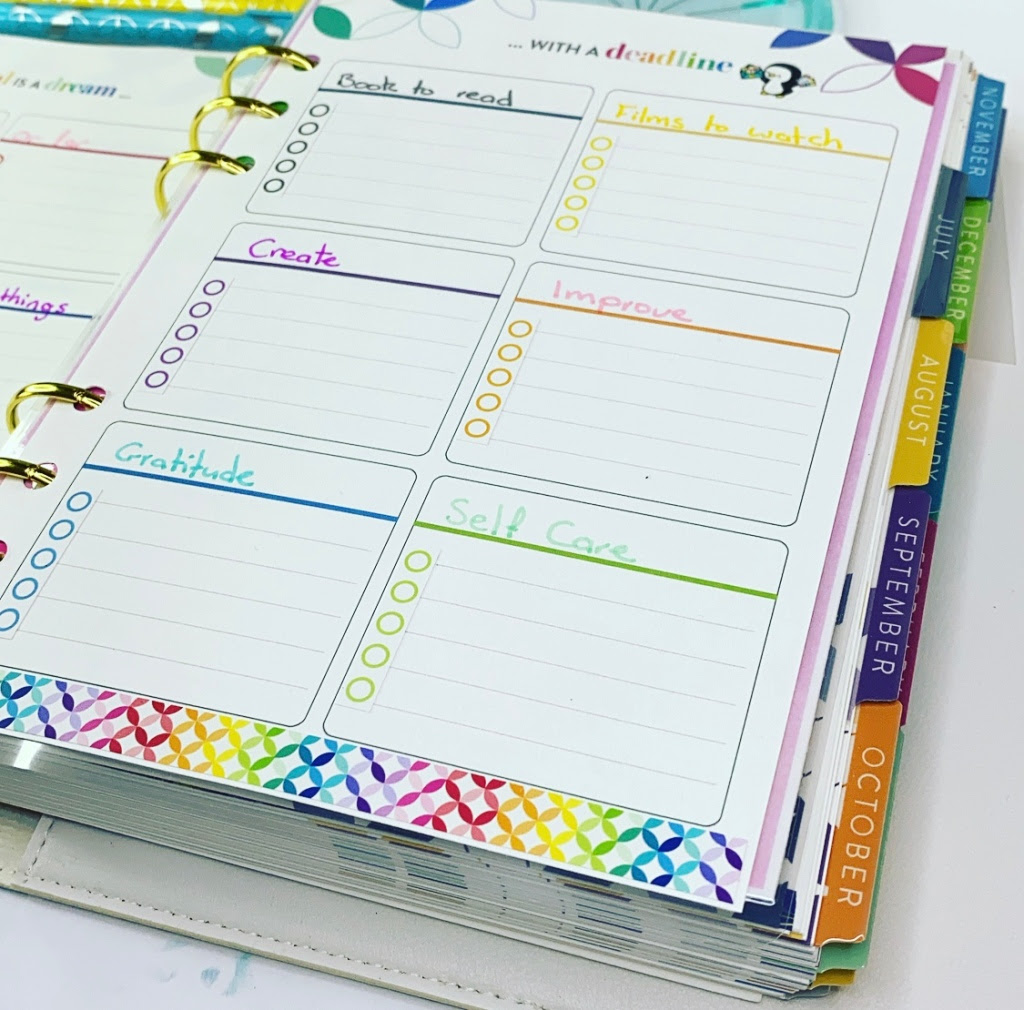 I have left some space to add more as I think of more ideas, which books to read, movies to watch, what I would like to create, some self care goals and most importantly what I'm grateful for with a gratitude section . 
Do you have a goal list or bucket list, what would you like to achieve. I d love to know all about them and see how you are documenting everything. 
Thank you for reading, I hope you liked my little insight to my plans, enjoy your day and keep stickerating x
 You can find Korrie-ann and the rest of the Creative Planning Team and all their social media links HERE